Competency Guide
for CHRP and CIRC
Created for and with users, this guide provides a definition of the HR profession that is both grounded in reality and open to the future.
Are you a member? Draw up your competency profile!
Calling all CHRPs and CIRCs: Build your customized competency profile
Log in to select your competencies and add them to your profile. Create your own world!
Login
3

key components that work together synergistically
General
competencies
There are 12 general competencies, which complement one another and are considered essential for adapting to a series of complex situations like those encountered in professional practice.
These competencies help define what is expected of a certified professional. When they are deployed in combination with any of the professional fields of competency, it is possible to assess the competence of a certified human resources professional or certified industrial relations counsellor.
Learn more about the 12 general competencies.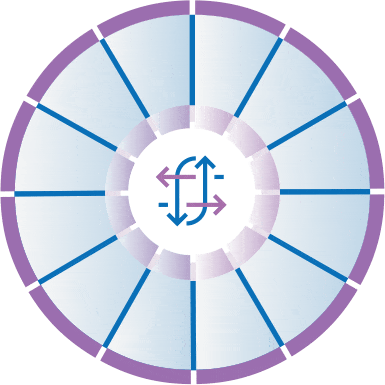 Professional fields
of competency
The increasing flux and complexity of today's working world is driving the practice toward ever-greater decompartmentalization across the fields of competency that define the profession.
Accordingly, the Guide proposes a systemic and inclusive vision now organized by professional fields of competency. Restating the profession's "traditional" fields of expertise, they are grouped into three main families for a simple, complete, and evocative definition of the HR/IR practice.
Learn more about the 3 main families of competencies and each of the subfamilies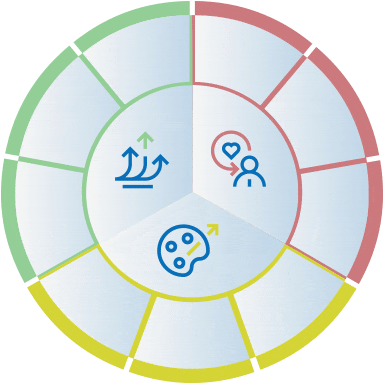 Context
of practice
One aspect was clear when developing this guide: the need to address the multiplicity of contexts of practice in a complex world. An analysis grid will therefore be used to customize its use for each professional.
Learn more about the 24 contexts of practice